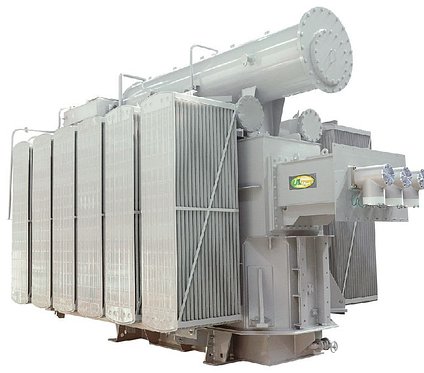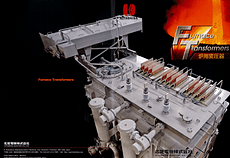 Custom-designed (terminal arrangements, electrical connections, cooling method)

High reliability

Simplified maintenance and support

Kitashiba's high-performance furnace transformers are optimized for low-voltage, high-current operation and are tailored to suit the specific needs of each customer, contributing to the development of the steel industry.
Main stockholders: Toshiba Energy Systems & Solutions Corporation Founded in 1950 in Matsukawa-machi, Fukushima-shi, Fukushima, Kitashiba has contributed to the progress of society by offering excellent products and services for electricity and other social infrastructure, while being closely connected to local communities in Fukushima and other prefectures in Tohoku.
Kitashiba's transformers are highly valued by many customers because Kitashiba employs a unique design technology, including cutting-edge design and analysis tools, manufacturing technology cultivated through our extensive experience and a stringent quality ontrol system. Kitashiba's transformers are utilized at power plants, substations, buildings, factories, and other facilities to provide stable lectricity supply to workplaces and homes.
• Rapeseed Oil Immersed Transformers (UL Trans)• Utility Transformer• Intermediate Transformer• Furnace & Rectified Transformer• Instrument Voltage Current Transformer